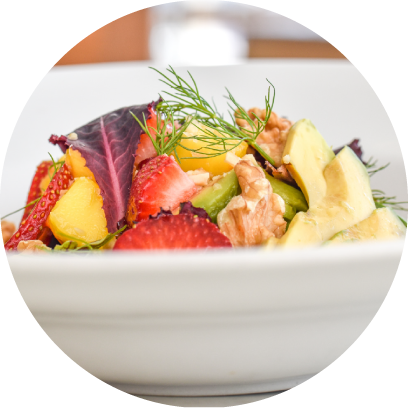 HORIZON SALAD
salad with avocado, mango, strawberries, mixed lettuce, walnuts, dill, with apple and lime vinaigrette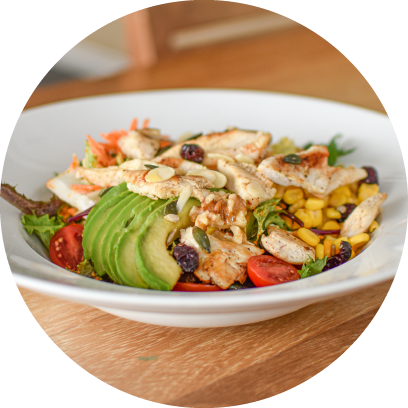 CHICKEN SALAD
grilled chicken salad, mixed lettuce, corn, avocado, carrot, cherry tomato, nuts and served with romesco sauce
SALAD WITH GOAT CHEESE
mixed lettuce salad, apple, spring onion, radish, cherry tomato, sprouts, nuts, goat cheese with honey and mustard sauce
MEDITERRANEAN BURRATA
burrata with pesto and tomato carpaccio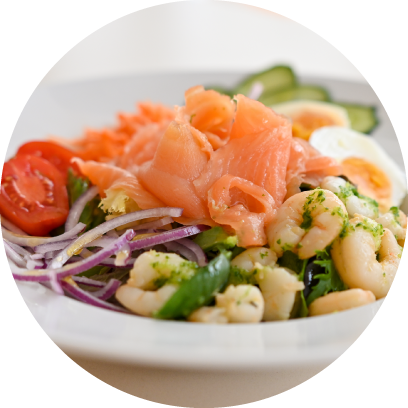 SALMON AND PRAWN SALAD
salad with smoked salmon, prawns subtly sautéed in garlic and parsley, mixed lettuce, tomato, carrot, cucumber pickles, red onion and hard-boiled egg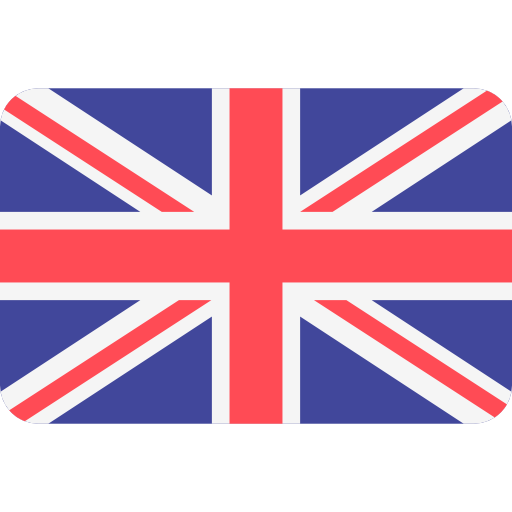 HORIZON IBIZA - MEDITERRANEAN BEACH RESTAURANT
Horizon is a Mediterranean Restaurant in Eivissa with unique flavors in paellas, grill, salads, pasta, tapas, rice and Mediterranean specialties in IBIZA. Since 2016 preparing the best Mediterranean gastronomy and a wide variety of typical Ibizan dishes. Our Mediterranean cuisine offers traditional and classic options of the best flavors created by our chef.
Enjoy on our terrace facing the sea with the most varied menu of Cocktails and Special Cafes with the Author touch. The panoramic view of Formentera gives it a unique and distinctive feature. Horizon Restaurant is located in the heart of Figueretas in the center of Ibiza. One of the best Mediterranean Restaurant options at EIVISSA.
Reserve your table today by calling +34 971 307 552 and come enjoy a special evening at:
Horizon Ibiza – Mediterranean Beach Restaurant.